☕ 1: Welcome to the first Mistral Spirit Newsletter!
The Idea Café Newsletter, birthday edition 🎂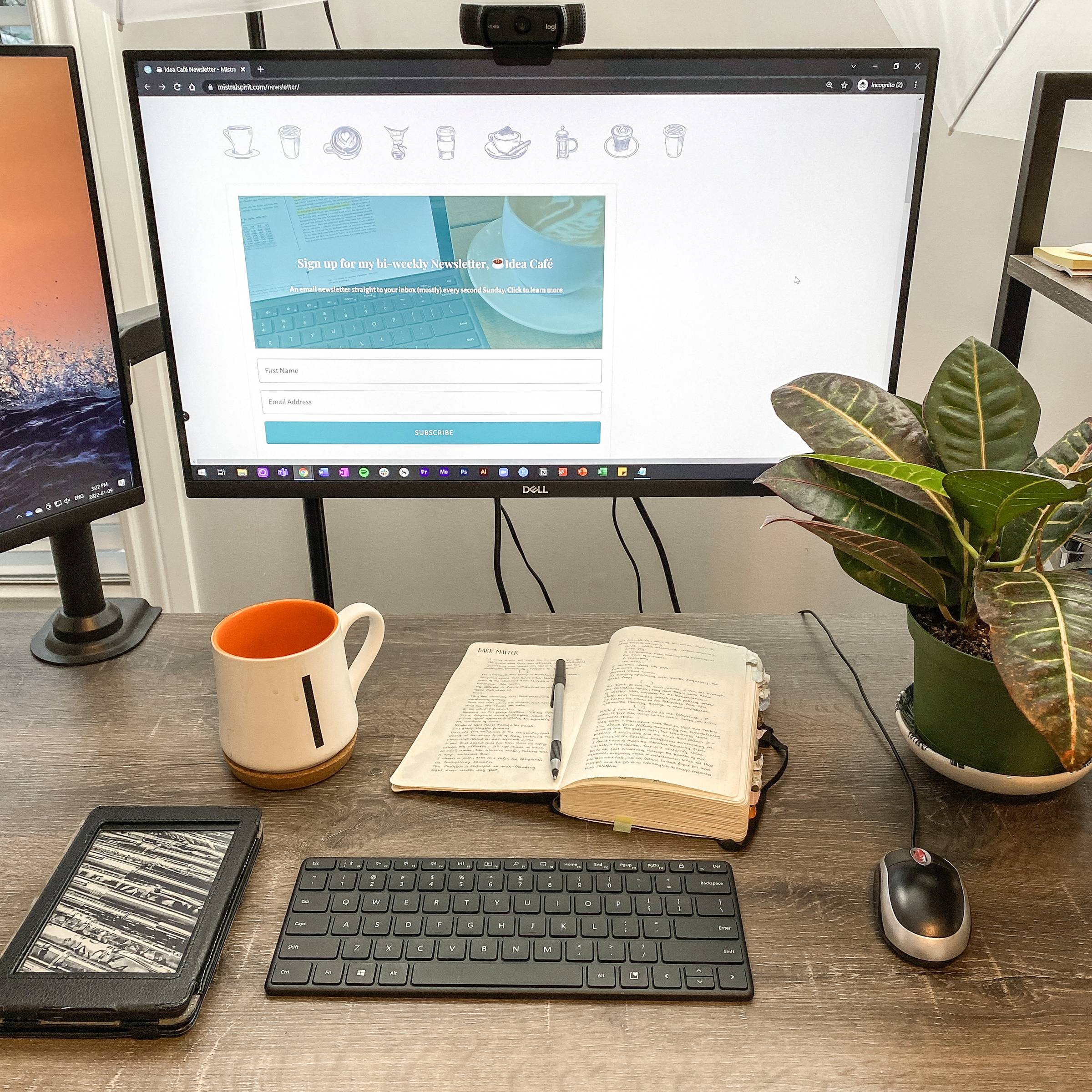 Happy Sunday! ☀ It's Ioana from Mistral Spirit writing to you from my university apartment, the day before starting the Very Final Semester™ of undergrad. There are so many things I'm excited to share with you… first and foremost that this newsletter, Idea Café, is launching today!
1. My goals for the Idea Café
Starting a regular newsletter that's chock-full of interesting nuggets – and by extension, getting rid of the automated updates that my blog sends out with every post I make – has been a lofty goal of mine for a while. I wrote about the project in October, with the intent to hold myself accountable to the planning, minimal coding, and administrative tasks required to set it up. Well… after chipping away bit by bit, it's finally here!
You can read the blog post for more details on the initial hurdles, but the most important point is that my blog has been hosted with WordPress ever since I started one in 2009. Over the years, the default subscription form amassed lots of followers, who then received automated updates from the "Reader" alongside other WordPress blogs they were subscribed to (think: something reminiscent of the early Tumblr and Blogspot days). As a result, I never had direct access to customize the design or frequency of the emails sent out. Starting an independent newsletter was an obvious choice.
I also can't ignore the many amazing newsletters I've had the benefit of enjoying over the past couple of years, and which are a big source of inspiration for finally committing to setting this one up. Although I, too, am guilty of the classic 21st century weekend make-work activity of subscribing to tens of newsletters only to unsubscribe the following weekend, there are a few that I genuinely look forward to each week.
My hope is that the Idea Café will be that same kind of experience for you. Ultimately, I want this to be a source of clarity and value amid the noise. I've spent a lot of time reflecting this week on what I want to create in 2022, and one statement summarizes my principal mission for Mistral Spirit going forward: always bring value.
My second goal is personal. Ultimately, I'll be finishing university and beginning my career within the year. Mistral Spirit is and will always be a hobby for me to explore new ideas, improve myself, and share the process with you. The Idea Café is the perfect meeting spot to bring forth my crystallized ideas, hence the title. With this new setup, you'll no longer receive an email for every single Mistral Spirit post I make. Instead, you'll receive only the best entry I've selected – among those that I've published that month and those I haven't. The Mistral Spirit blog will then become more of a searchable resource hub than a feed of posts.
As for other creators that have inspired me – you'll see those kinds of recommendations from me too, under the Brain Candy section of these newsletters. Like two people catching up over a cup of coffee, I hope you'll leave with a few good things to read, ponder, or check out afterwards.
My goals are simple:
Be a source of clarity and value amid the noise.
Explore new ideas, improve myself, and share the process.
Share recommendations and update you on recent Mistral Spirit content.
In sum, you won't hear from me if I don't have anything to say. But if you do, it'll probably be on a Sunday, and it'll probably be once every two weeks. Let's just say a sense of mystery keeps things interesting!
2. What to Expect
Aside from the above vague promise of a bi-weekly frequency, a commitment to Sundays, and my dedication to share only interesting things amid the noise… here's the regular format I had in mind:
The Idea Café feature – a short writing entry about something interesting. (*)
Currently Brewing on Mistral Spirit – a brief digest of what you might have missed on YouTube, Instagram, or the blog.
Brain Candy – a few things I want to share with you from the week: discussion starters, musings, paintings, links, books, or articles.
(*) Topics for the Idea Café feature will be wide-ranging, from musings about culture and society, to books, and maybe the occasional economics or history article. Some good examples of what I'll write about are this one on my emotional voice, my decision to keep a daily journal last year, a book review of When Breath Becomes Air, and an essay on the U.S. – China battle for strategic global influence.
Basically, the Ideas & Perspectives category on my blog will give you a good idea of what to expect in terms of topics.
3. How to make sure that you're subscribed
If you're reading this in the default WordPress digest email you're used to, and you don't have a direct version from me waiting in your inbox, then you'll need to re-subscribe to the new list. For privacy reasons, I was only able to transfer people who subscribed to Mistral Spirit with their email. I don't have access to the emails of anyone who used their WordPress account (which might be you). (Another reason for starting this newsletter sooner rather than later.)
The good news is that re-subscribing is easy! Sign up at the Newsletter landing page, or fill out this form:
Once you sign up, you may receive a duplicate of my next newsletter, until I discontinue the WordPress-initiated emails next week.
If receiving future Idea Café emails isn't currently something you're interested in, I totally understand! You don't need to do anything; you'll simply stop receiving the default WordPress updates from me after next week. You can always access past newsletters on the blog and re-subscribe if you change your mind about getting them sent right to your inbox.
4. The "Reply" Button
Not to make a big deal of this whole thing, but the other perk of breaking free from the restrictive clutches of WordPress is that you, the reader, can simply hit "reply" and let me know what you think! Have a question, a suggestion, or a point of feedback? Reply to this email if you like, or leave a comment on the web version of the newsletter. I always love to hear what you think.
5. Happy Birthday
For this next bit, I give credit to the convenience of having a birthday so close to the New Year's Motivation Spree. I'm turning 22 tomorrow, and since today is also the literal birth-day of this newsletter, let's wrap up this first Idea Café feature with a little party and a bit of cake. 🎉 I'm welcoming both milestones with an equal amount of excitement, vulnerability and butterflies in my stomach. Cheers!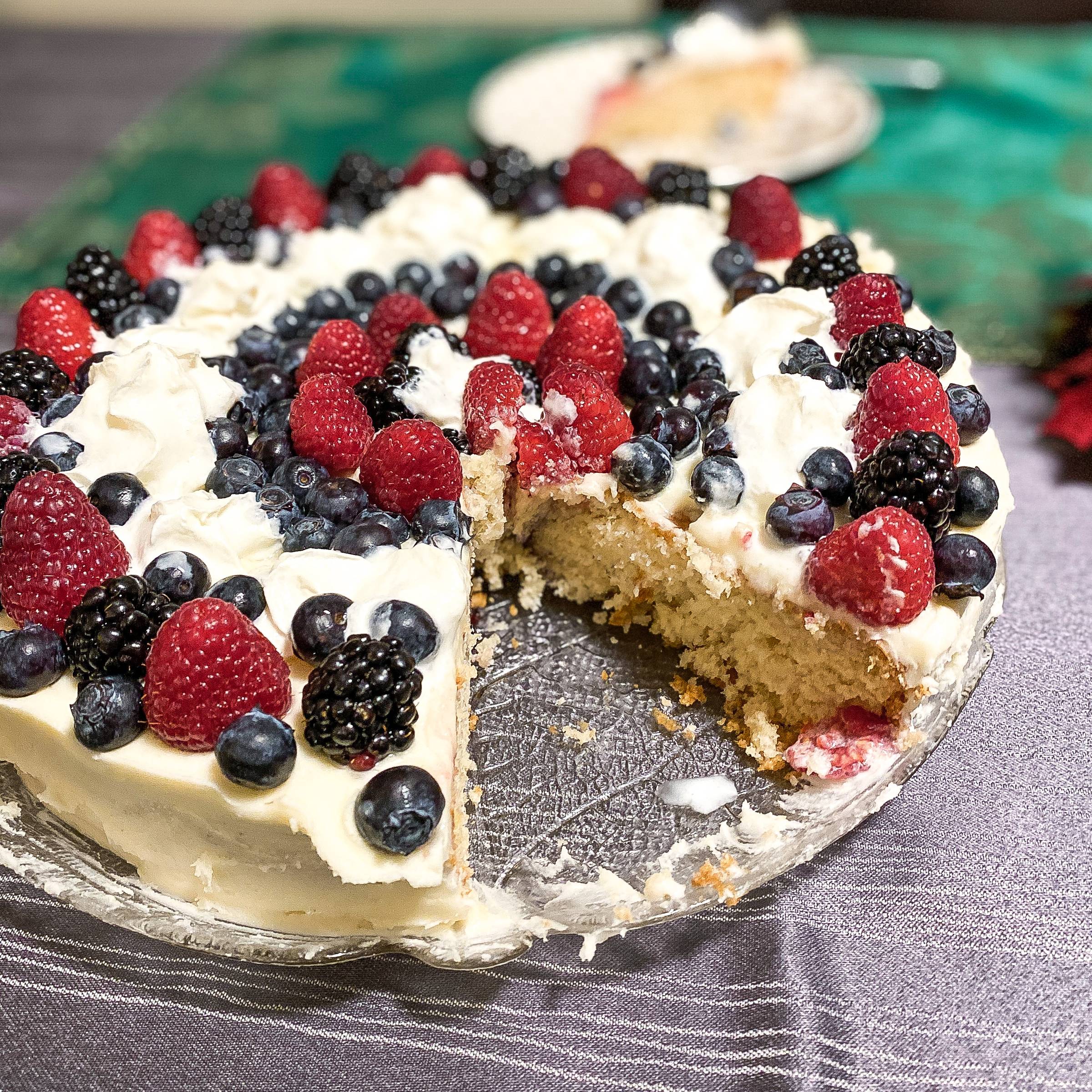 Mistral Spirit Digest
Not much this week courtesy of being in the thick of planning for things to come, but…
Mistral Spirit Book Club fam, we're kick-starting the month's discussions about The First Fifteen Lives of Harry August today with our usual GIF challenge. The prompt: Post a GIF that best represents your initial book reactions! These are always SO fun.
See my January bullet journal spread on Instagram. There are cats, books, lots of washi tape from The Washi Tape Shop, AND I personally think it's my best one this year! Not that there was much competition yet…
On the topic of YouTube: get ready for #organized content to make a return very soon. It's been a while!

Brain Candy
1. Ringing in the new year with lots (and lots) of planning. I've tried so many different creative approaches in the past two years on Mistral Spirit – with YouTube, Instagram, Facebook, the blog, Notion and Vibely – and decided it was finally time to take a hard look at my vision for the future. I've emerged with a lot more clarity and an unexpected boost of purpose for the content I'm working on… 2022 is going to be fun in this corner of the internet.
2. This cheeky Twitter style guide for Taha, which I'm embarrassed to admit immediately made me think of some of my own arbitrary "rules" for texting in elementary school: no emojis, single exclamation marks only, MUST seem nonchalant even if I'm not. I'll spare myself the embarrassment and stop there. But I really can't have been the only one who over-thought these things. P.S. Taha is one of the creators behind the popular YouTube channel Answer in Progress.
3. My brain felt rusty when conceptualizing ideas for some upcoming YouTube videos. It reminded me of a quote from a book I'm reading:
"How can the rest of us achieve such enviable freedom from clutter? The answer is to clear our heads of clutter. Clear thinking becomes clear writing; one can't exist without the other."

– William Zinsser, On Writing Well
This is in general a fantastic objective for personal learning projects.
4. Today marks the end of week one of Caroline Girvan's new EPIC Endgame workout series. It started January 3rd and it's intense but I'm committed to keeping up pace with the training schedule for the next 10 weeks! I'm really motivated by the Facebook group with thousands of people around the world doing it, too.
5. Kind of obsessed with these matching mugs which were a Christmas gift… We're starting to accumulate more kitchen utensils and appliances and I do little internal gleeful jigs every time I open the cupboard.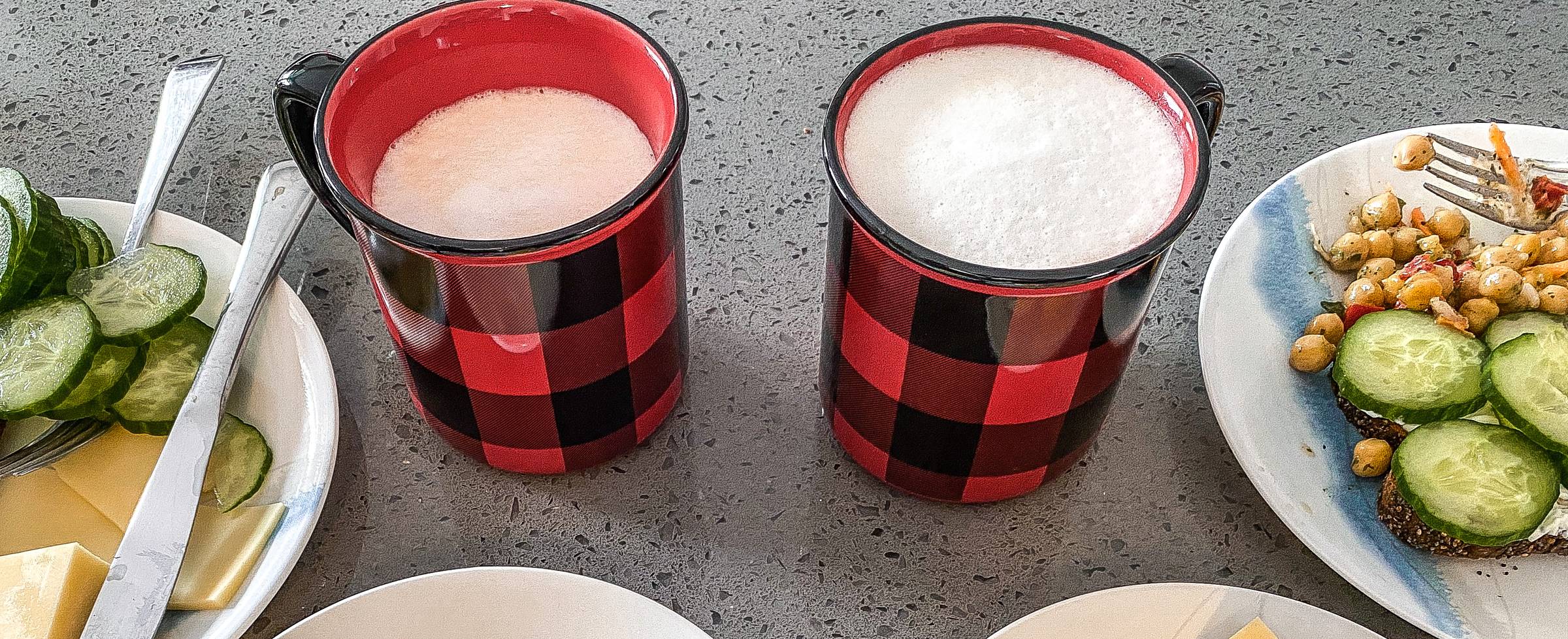 6. Resurfaced a familiar concept you may have heard of before called the Curse of Knowledge:
"The fellow-pupil can help more than the master because he knows less. The difficulty we want him to explain is one he has recently met."

– C. S. Lewis
This, along with wanting to compile my answer to a popular question I kept receiving at school into one shareable video, was the reason I first started my blog and later my YouTube channel.
7. Have you heard of Lou Andreas-Salomé? She was not only damn smart but also (romantically) turned the heads of the likes of Friedrich Nietzsche, Sigmund Freud, Paul Rée, and Rainer Maria Rilke. I'm immensely intrigued and plan to read more about her.
And that's all, folks.
Hope you had fun, see you next time, and have a fabulous week!
– Ioana | Mistral Spirit

You might also like...
---
Latest recipes
No Recipes Found
I'm participating in NaNoWriMo this year! National Novel Writing Month is a worldwide, virtual writing event during the month of November during which hundreds of thousands of people around the world set one goal for themselves: to write 50,000 words (a novel) in a month. That's 1,667 every day. I first did Camp NaNoWriMo twice…
We decided to make our first night in New York City a Broadway night. I'm so glad we ended up choosing the musical "Company"… it completely blew me away! The story opens on the 35th birthday of Bobby, a bachelorette whose friends are all married couples. We then get to see vignettes of each couple's…
Earlier today I took what will likely be my last bathroom selfie in Goodes Hall. (Hopefully in equal part because I'll grow out of it and because I'm about to graduate from undergrad. 😋) Isn't it an amazing feeling to be fascinated by an area of study? The utter excitement that comes along with it!…