Idea Café is an email newsletter from Mistral Spirit sent straight to your inbox (mostly) every second Sunday. If you love it, consider checking out the Mistral Spirit YouTube channel for more organization strategies, joining the book club, and sharing this newsletter with a friend. ♥
Read this edition's Idea Café feature on the blog here:
Currently Brewing on Mistral Spirit
I am awkwardly sending out this Sunday newsletter on a Monday because yesterday was one very long day. 😅 It was a culmination of some content that's been in the works, plus some personal deadlines I set for myself so that I could have the rest of this week to focus on school and an upcoming thesis deadline (eek!). Here are some updates!
I walk through my entire thought process for getting organized at the start of the school semester (two weeks ago) so you can join me along and see how I set up a system that is FUNCTIONAL, EFFICIENT, and ADAPTABLE for every kind of class! I really hope this helps and inspires you if you're a student.
Sunday washi tape live streams
As of yesterday, you'll be able to find me on The Washi Tape Shop's Instagram page every Sunday at 12:30 PM EST.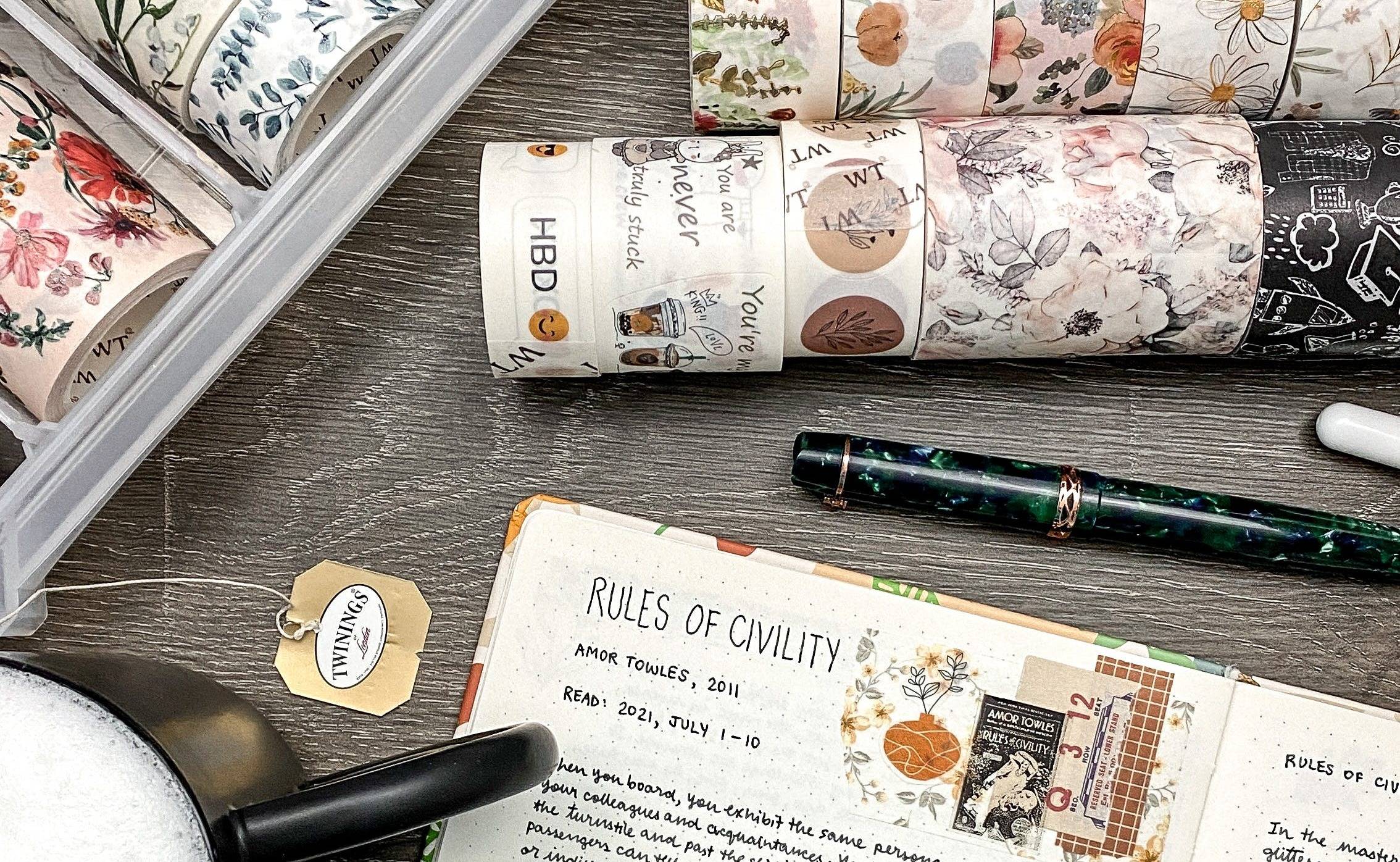 I was pretty nervous about showing up for thousands of people yesterday. Let's keep this between us, but my overactive brain literally DREAMED up dozens of live streaming scenarios the night before in my sleep. I woke up with a ridiculously well-thought-out mental list of things to remember to do. At some point in the day, I even accidentally asked my boyfriend what time his live stream (*meeting) was… It was so much fun though and now I can't wait to get back to it next Sunday! We'll have a different theme every week: washi tape Q&As, follow-along crafting workshops, journaling and planning sessions, and sharing the latest Washi Tape Shop product releases. If you're curious, and you want to see me say "wow" too many times within the first minute as I watch the attendance count grow with shocking speed… you can watch the replay here.
An update on Vibely
I haven't shared any new challenges in our virtual Vibely community since last year because I've decided to only use challenges to accompany YouTube videos (and to give you a chance to discuss & apply the video's ideas in your own life). I spent a lot of time reflecting on how I could better bring you value, and creating weekly Vibely challenges was taking too much time away from sharing longer-form videos about more valuable topics. ♥ I hope you'll continue to join us on these challenges (they're SO fun to do together) – and on that note, there's a new challenge up for the latest YouTube video all about tools for getting organized for the new semester! See you there!
Last call to subscribe to the newsletter before I discontinue the old WordPress subscriptions
After today, if you were subscribed to Mistral Spirit as a WordPress user, you will stop receiving email updates. Please make sure to sign up for my new newsletter, Idea Café, if you want to stay in touch and continue receiving emails from me. For more info on what's planned for the Idea Café, check out its first edition from two weeks ago.
Book club discussions are in full swing!
We're still reading The First Fifteen Lives of Harry August in the Mistral Spirit Book Club together! Don't miss out on the book club discussions – so far I've posted two prompts for us to think and chat about while we work through the book.
---
Phew! These updates add up a lot after two weeks, but it's nice being able to share them all at once. 😊
Which of these is the most exciting/useful for you? Further… do you have any ideas for what I should do for the next Washi Tape Shop live stream, or an upcoming YouTube video? Hit that "Reply" button and write me a quick email! I love hearing from you and will always read and reply.
Brain Candy
1. If you need something that will, as they say, "restore your faith in humanity", you have to watch this ​viral ​short video of a business meeting gone wrong. I've honestly been thinking about it ever since I saw it, and it might just be one of my favourite videos of the year. There's something so much deeper than just the comedy of it all.
2. Last week I bought myself a poster of this comic by Gavin Aung Than of Zen Pencils. It's an incredibly cute and heartwarming interpretation of a quote by author John Green on his advice about how to become a writer. It gave me goosebumps.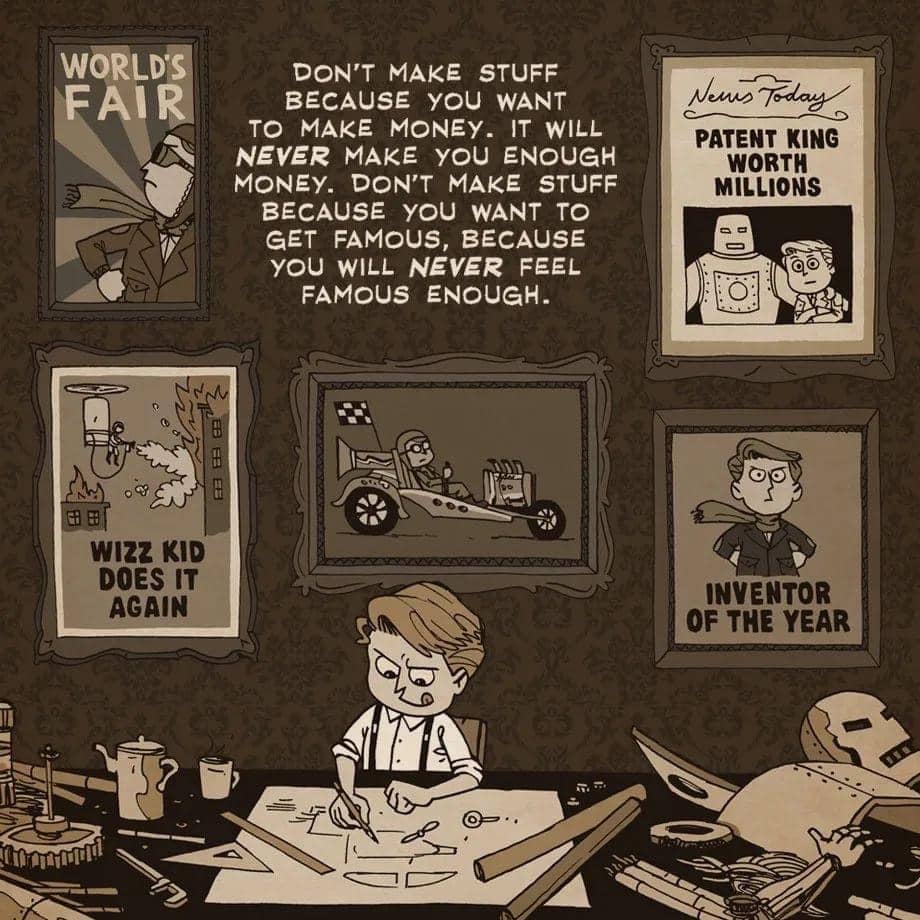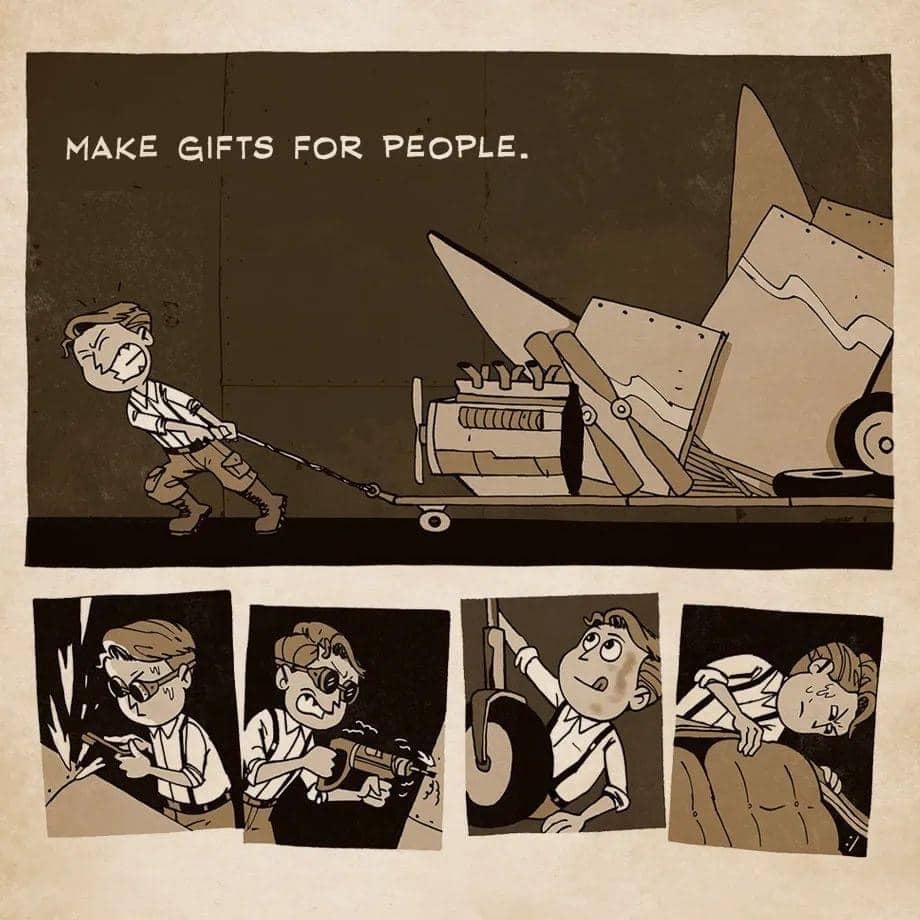 3. If paintings had thoughts… they would definitely sound like this hilarious video.
4. On Saturday, we ventured to the Great Outdoors and tried out a local heated patio! Ontario is currently under lockdown for a little while longer, so this was a fun way to get out of the house. It's taken me a while to truly embody this, but here's a top tip for you: layering is key! Can you guess how many layers of each item of clothing I'm wearing in this picture? 👇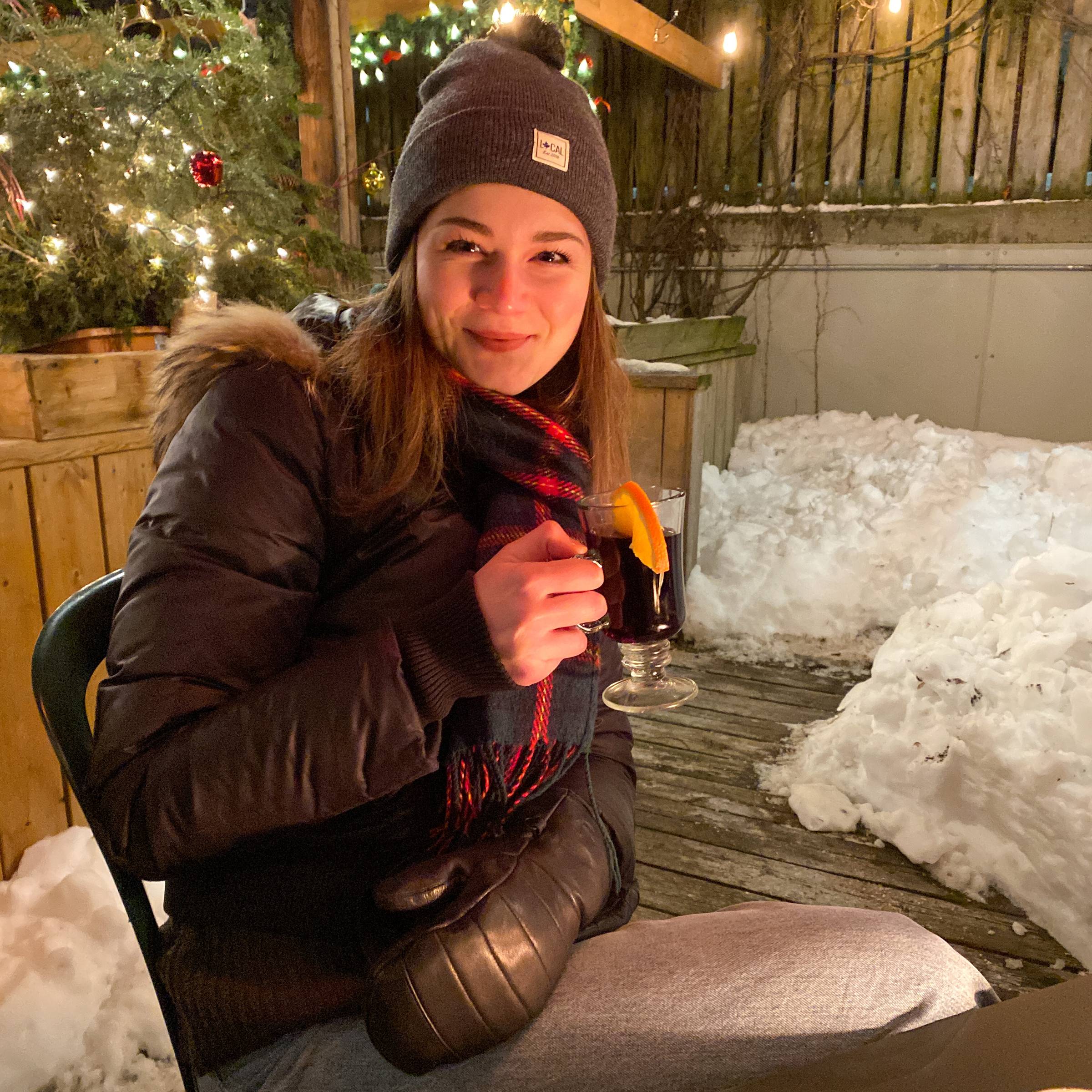 5. A reminder to self: build community. Last week I felt lost and lonely working on my thesis. I was waiting for my supervisor to respond to my emails for what seemed an ominous period of time, didn't know anyone else doing a thesis, and felt unsure about the direction I was taking my topic. Cue, in order: scouring the internet for any sign of my supervisor, reading his old research papers in the hopes of advising myself, and finally ending up browsing Reddit for PhD comics and relatable memes (commonly featuring skeletons waiting at their computers). Dramatics aside, some good came of this, since being on a Reddit forum reminded me that we have a Facebook group for my Queen's Commerce class. One post later, we now have a 9-person group chat going. Big win, all in the name of community, shared goals, and supporting one another!
6. I'm not sure if this qualifies as deepfake, but it's pretty close: did you know that when you use your iPhone to Facetime someone, a setting called "Eye Contact" actively edits your eyes so they appear to be looking at the camera rather than the screen? Me neither.
7. Everyone's talking about Emily in Paris. It seems like it was THE TV show to binge over the holidays, and if you've ever watched an episode, you too might have experienced the giddily confusing combination of emotions it evokes: comfort and unease, satisfaction and distaste, fondness and disapproval. My favourite blogger, Haley Nahman of Maybe Baby, wrote a spectacular piece on this phenomenon, which she calls "The subtle treachery of Emily in Paris". Here's my favourite snippet from her article:
Of course, you don't have to "believe" in marketing to recognize its permeation into nearly every aspect of modern life. But Emily in Paris does more than dip that notion in sugar; it imagines an alternative universe in which marketing is not a nefarious, overreaching presence in our lives, but a conduit for infinite possibility—even a force for good. […] If a good story is defined by tension and release, the tension of Emily in Paris is never more than a good PR spin away from release. About that fact, it's never cynical.
---
Answer to number 4: two of each: pants, sweaters, socks, etc., and it definitely could have been more.
Have a stellar week and see you next time! ♥
– Ioana | Mistral Spirit