☕ 3: Tenant fixtures and other things I think about on a Friday night
…like the fact that I'm graduating in 6 weeks!
Idea Café is an email newsletter from Mistral Spirit sent straight to your inbox (mostly) every second Sunday. If you love it, consider checking out the Mistral Spirit YouTube channel for more organization strategies, joining the book club, and sharing this newsletter with a friend. ♥
Currently: my brain is doing somersaults and for once it has nothing to do with emotions. (I kid.) But I AM serious about the somersaults. Trying to figure out when something would be considered a fixture in law… If something is "affixed" to real property (e.g. to the wall of a building), it becomes part of that property (which is important when you need to determine who owns it). So… we start with the fact that paintings hung on the wall with a hook are NOT fixtures. But what if they were large, and maybe screwed and bolted into the wall? If a tenant forgets to take them when their lease ends, are they still theirs or did they become part of the landlord's property? How about if the tenant hired someone to paint them directly on the wall and they're actually quite valuable? Can a tenant paint it over before they leave… or not?
I feel like this entire law course is SO fascinating but completely freezes me up because I'm always questioning everything. It doesn't come easy for me AT ALL. I have a tendency to argue the point by proving why its primary test is true, and then instead of stopping there also argue the secondary test that would apply if that first argument was denied. i.e. "doubling down on my arguments". Except I need to keep reminding myself that the second test is actually irrelevant to the case if the first test is met! (And adds word count!)
Anyways, aside from this law assignment due tonight… countdown is on! SIX more weeks before I graduate! I don't know what I'll even call myself when I'm no longer a "Student".
Like, maybe just "Person" or something?
Currently Brewing on Mistral Spirit
Whew! It's been a while since we've caught up. Here are some of the things I've been up to:
[…] somewhere beneath that, it must have seriously muddled up my thoughts or emotions or both because now I'm onto the book. I'm sort of hoping for an epiphany as I read because so far I can only think in clichés.
Notice I said "first" blog entry. I'm actually sort of still confused… How about you join me? See below for instructions on how to be confused too (hint: it involves reading the book). 👇
Normal People and Lolita are the two book club reads for March-April! Join the Mistral Spirit book club on Facebook.
A REMINDER OF THE PLAN
new book – every 2 months (except this time we picked two! You can choose one to start, or plan to read both. )
new discussion questions – every 2/3 weeks, alternating for our two picks.
rules – none! Post your updates, share anything interesting with us, read at your own pace, answer discussion questions you find interesting, and spend some time enjoying your books and thinking about them, too.
The first discussion questions went up today. If you're curious, you know where to find them… 😉
My boyfriend recently got a second-hand Supernote A5X to streamline his many stacks of engineering notes. It's a device that uses e-ink (similar to Kindles, Kobos and other e-readers) and a digital "pen" for writing, reading and annotation. It's been really cool to see him use it for all of his notes, and he LOVES it so far. Since it's a fairly new (and interesting) note-taking technology, I thought it'd be worth sharing a few first thoughts with you! Read my first thoughts and whether I would consider using it myself here.
Okay, I know. It's way past Valentine's Day… and I'm not even a fan of the holiday. But I don't need a holiday to revisit this video I made a year and a half ago that has come to represent a turning point during university. It's a montage from 2020, when I spent a semester in Quebec with my boyfriend after they announced our first fully-online semester. We stayed in three different AirBnbs and completed our online courses while exploring the region and spending our weekends hiking. It was beautiful. I ended up creating three versions of this video: one for us, one for family, and one for YouTube. You won't see anyone's face but mine in the YouTube version.
In the end, this video really is a love letter to a person and set of memories that make me really happy. ♥ If this kind of thing tickles your fancy, you can watch it here:
Every Sunday and Wednesday morning, you'll find me live streaming with The Washi Tape Shop on TikTok and Instagram. I've been having a blast chatting and doing creative projects with guests, too! Here are all of the projects we've created so far:
Tune in this Sunday morning at 10 AM EDT to set up your April bullet journal spread with @clauphemism and me!
You can watch all of the replays on YouTube.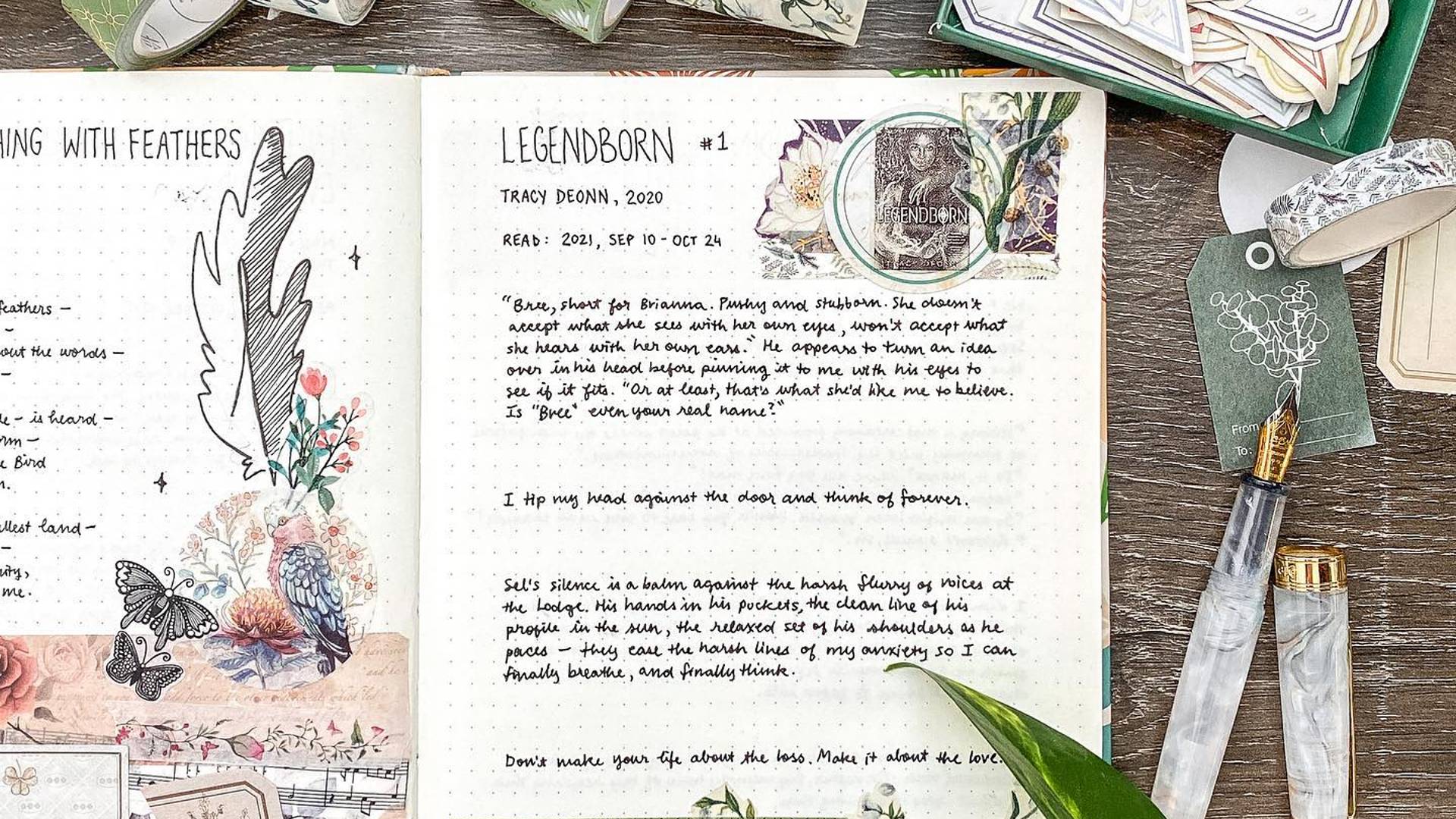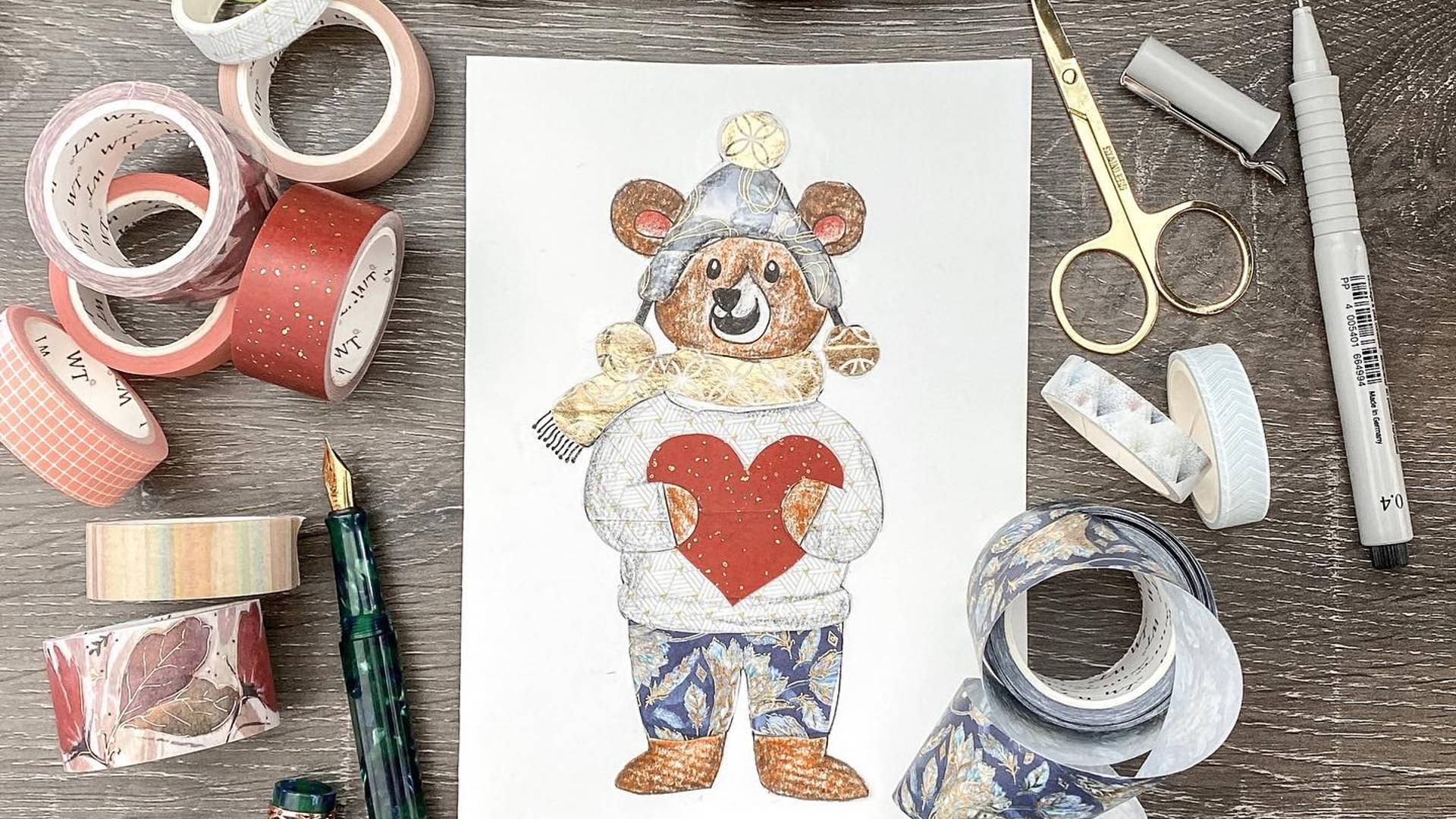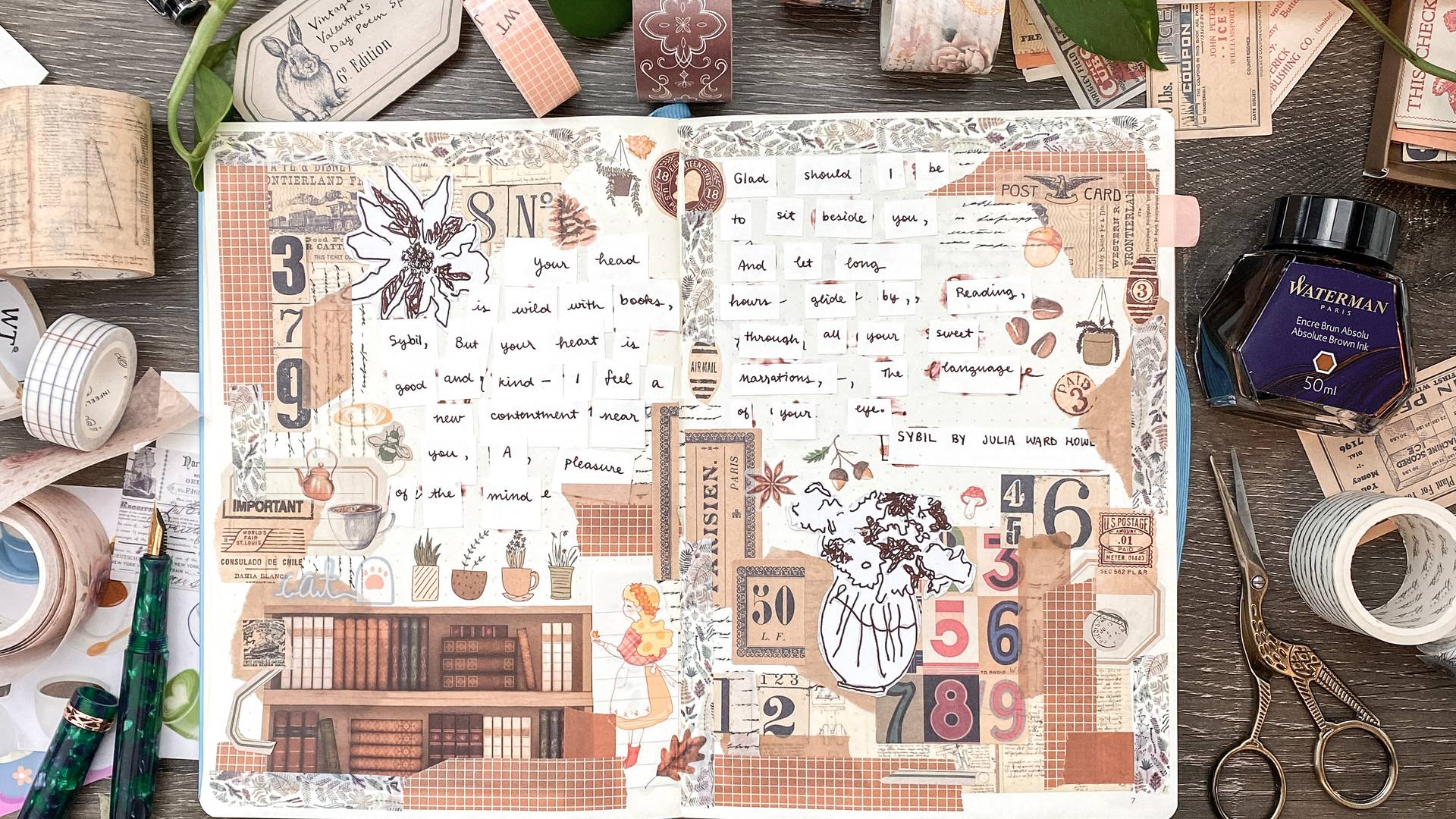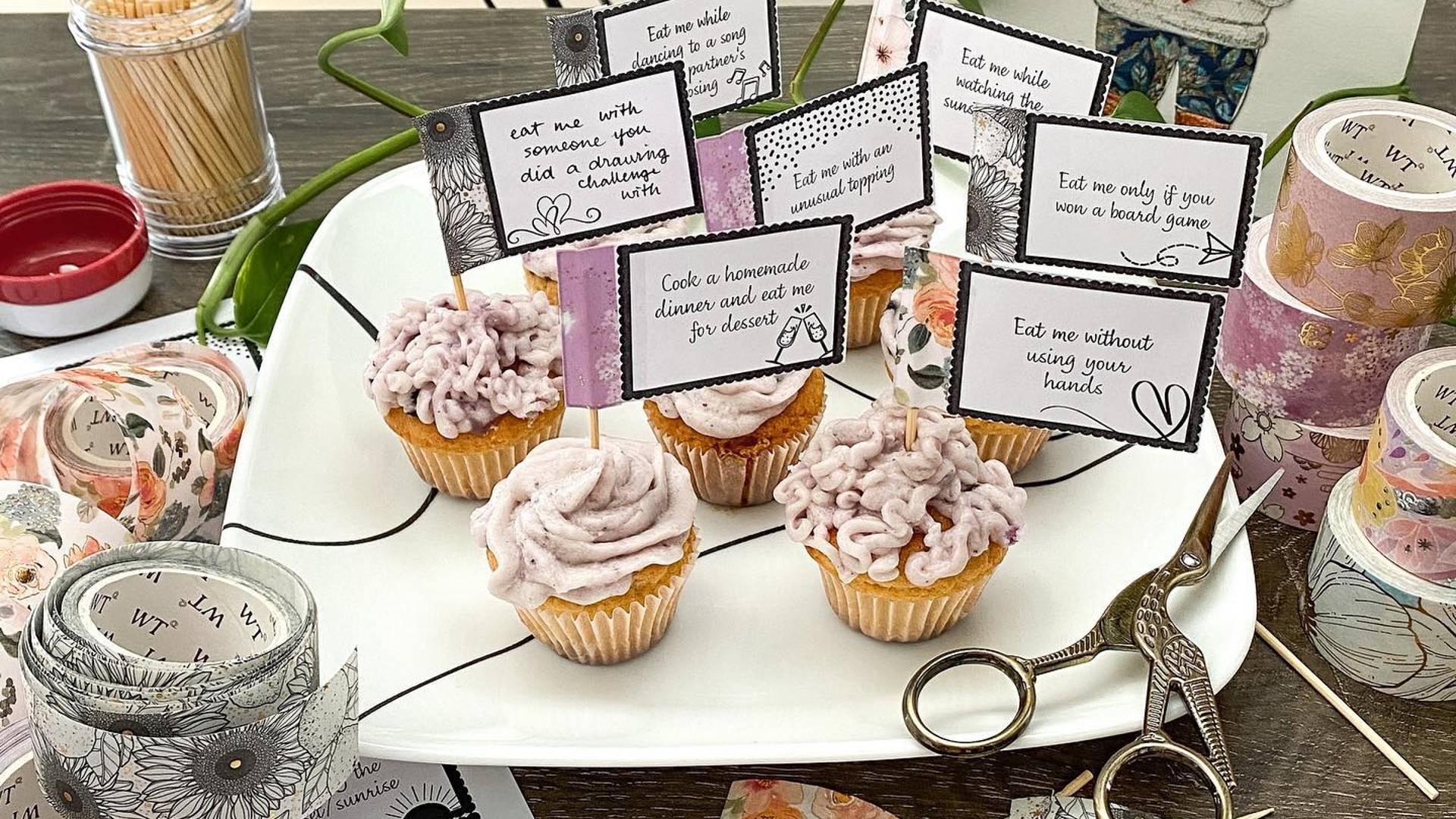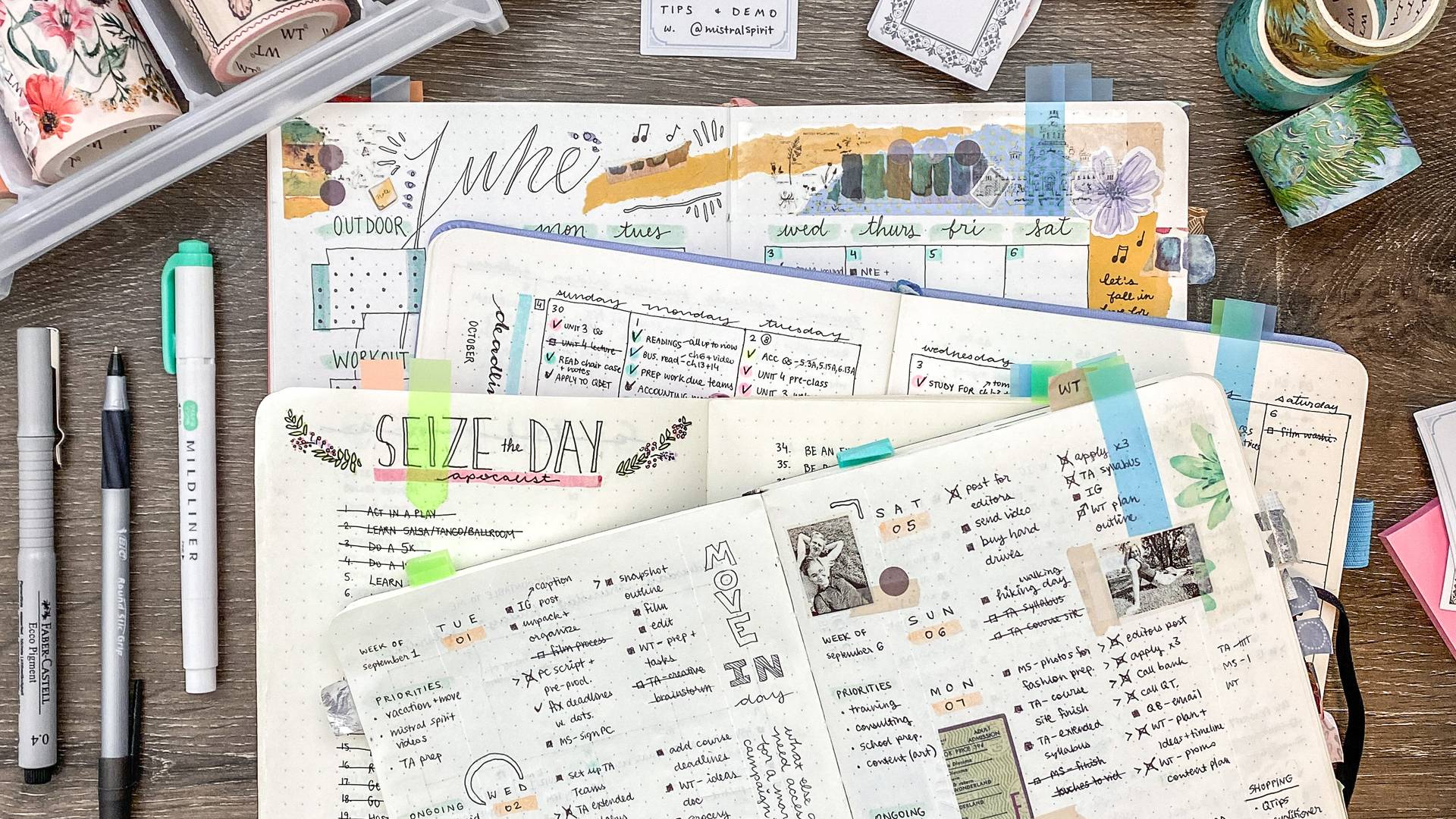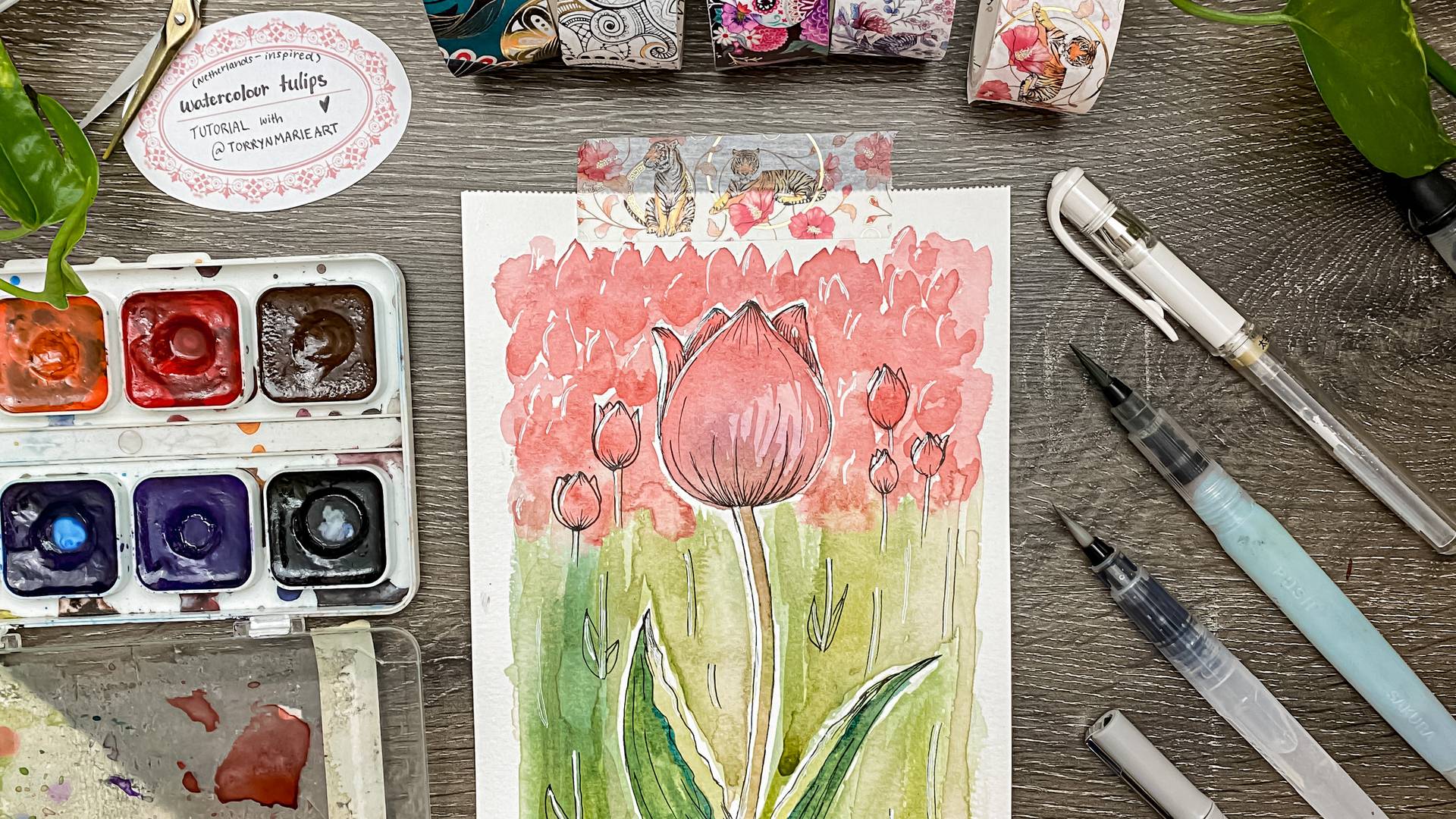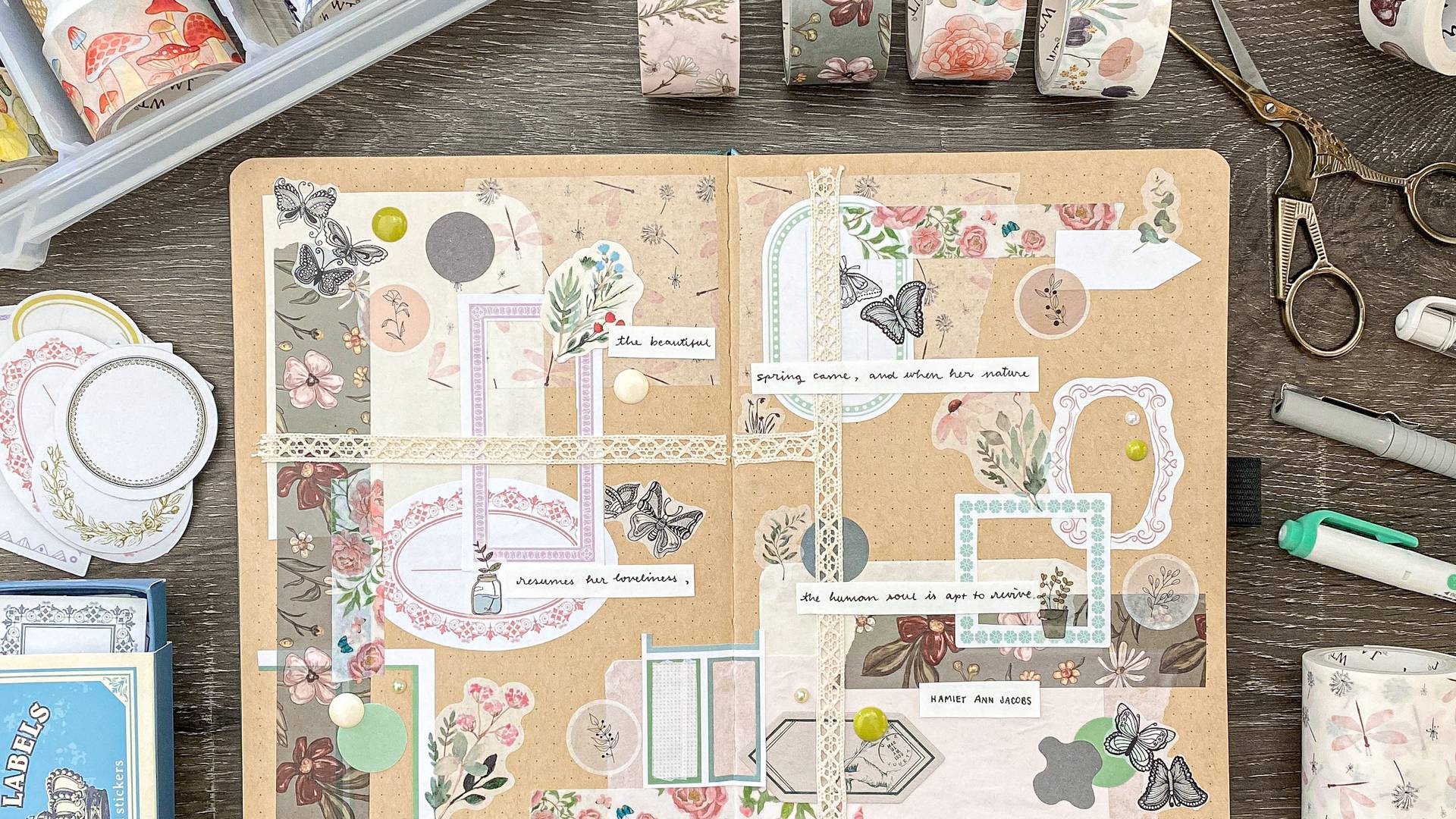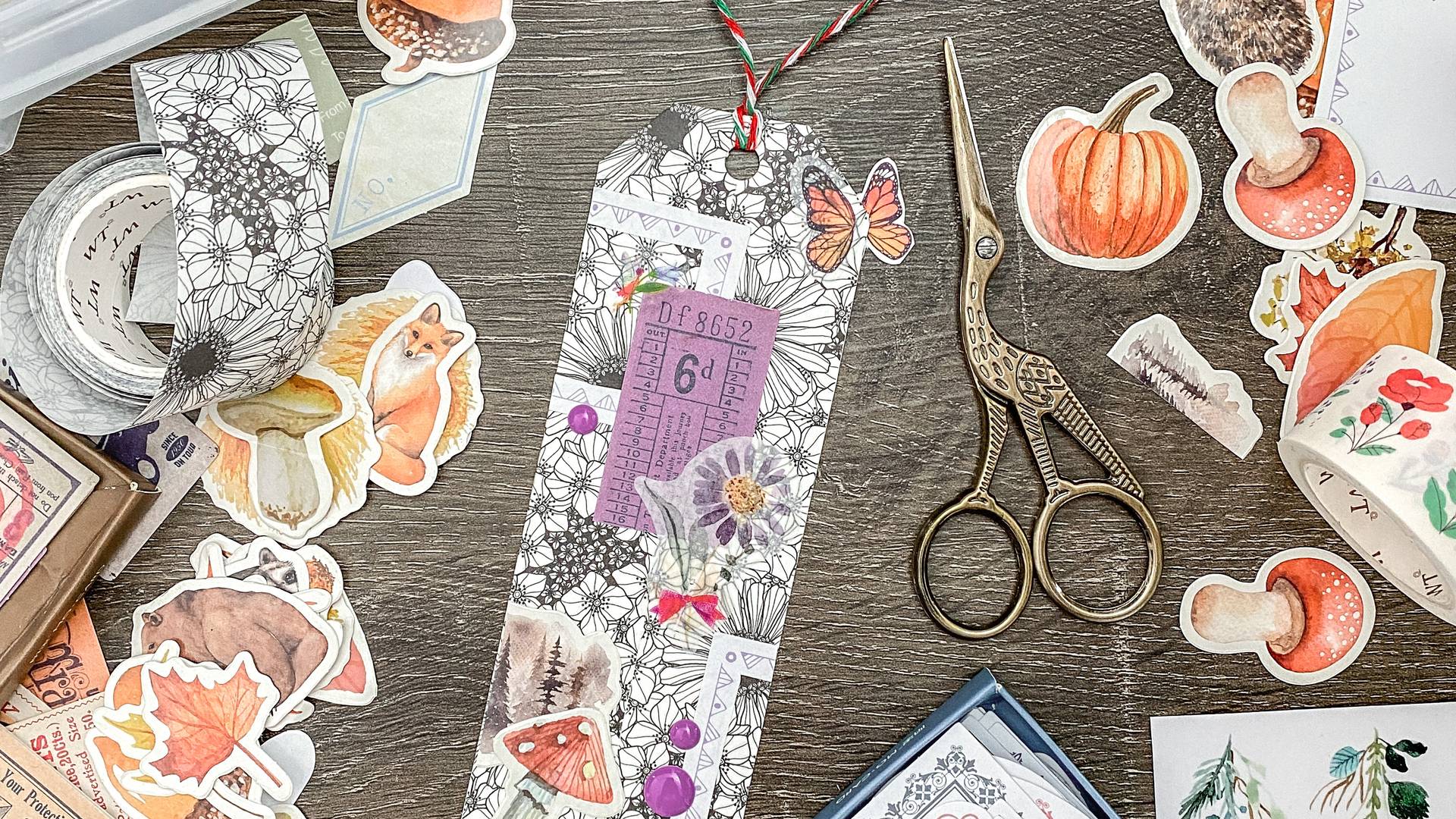 Shop the products I use:
This post includes affiliate links. If you click through to purchase something I've recommended, I get a small commission at no added cost to you! ♥
Brain Candy
1. If you follow me on Instagram… #sorrynotsorry But seriously, I think this is my favourite hairstyle EVER. Best part of growing up is hands down figuring out important things like your signature perfume, which glasses suit your face, what your fashion style is, what cocktails NOT to order when you're going out (just stick to the one you know you like, okay?). Add to that: what haircut to ask for at the hairdresser. (Disclaimer: these are maybe not the best parts of growing up, but they're pretty great. Allow me a little giddy excitement over here.)
2. Check out some new washi tapes from The Washi Tape Shop and my little 5-minute unboxing video on The Washi Tape Shop YouTube channel. I'm constantly blown away by the artist designs. It's so fun to incorporate someone else's style into my projects and also they're just generally gorgeous.
​
If you want to grab your own – we're running a spring sale with 18% off everything right now! If you use my affiliate link I'll get a little commission for having referred you – thanks a ton if you do!
3. I'm still reading The Lincoln Highway by Amor Towles. It's not one of my favourite stories of his, but I do like Amor Towles' writing style a lot. Here's a fascinating Q&A by him that's worth checking out. In particular:
Why is the dialogue in the book indicated by em dashes rather than quotation marks?

In my first novel, Rules of Civility, I also used em dashes instead of quotation marks.
Quotation marks are designed to let an author insert little parenthetical observations or characterizations in the middle of dialogue:
"I knew your father well," he said soberly, "back in the early days of the war…"
"Yes," she said smoothing her skirt, "another cup of tea would be lovely…"
By eliminating the quotation marks in Rules, I was forced to abandon these little clarifications and write conversation in such a way that the dialogue would do most of the work on its own. I also think it resulted in exchanges with a sharper delivery and quicker pace.
It seemed natural to use them again in The Lincoln Highway for the same reasons.
4. Two weeks ago, I finished 9 weeks of Caroline Girvan's EPIC Endgame 10-week workout series doing 30-40 minutes of strength training five days a week. I slowed down since then for the final five workouts and some shorter ones as school picked up, but will be starting a new series tomorrow. One thing I learned from all this is about consistency, and the lesson has translated big-time to my emotional and stress regulation. When you're truly consistent with something no matter what, you find out how it feels to do the thing in all kinds of environments, good moods, low moods, tiredness, etc. You realize that the way you are feeling as you do the thing is actually not a reflection of some fundamental truth about who you are at all, but a reflection of so many other factors. The sleep you got, your hormones and brain chemistry, the heat or cold, external stressors. It's taught me to give myself a lot more grace and compassion.
5. "When it's cold enough to see the melody." Saw this photo by Kathrin Swoboda on The Mind Circle and it took my breath away.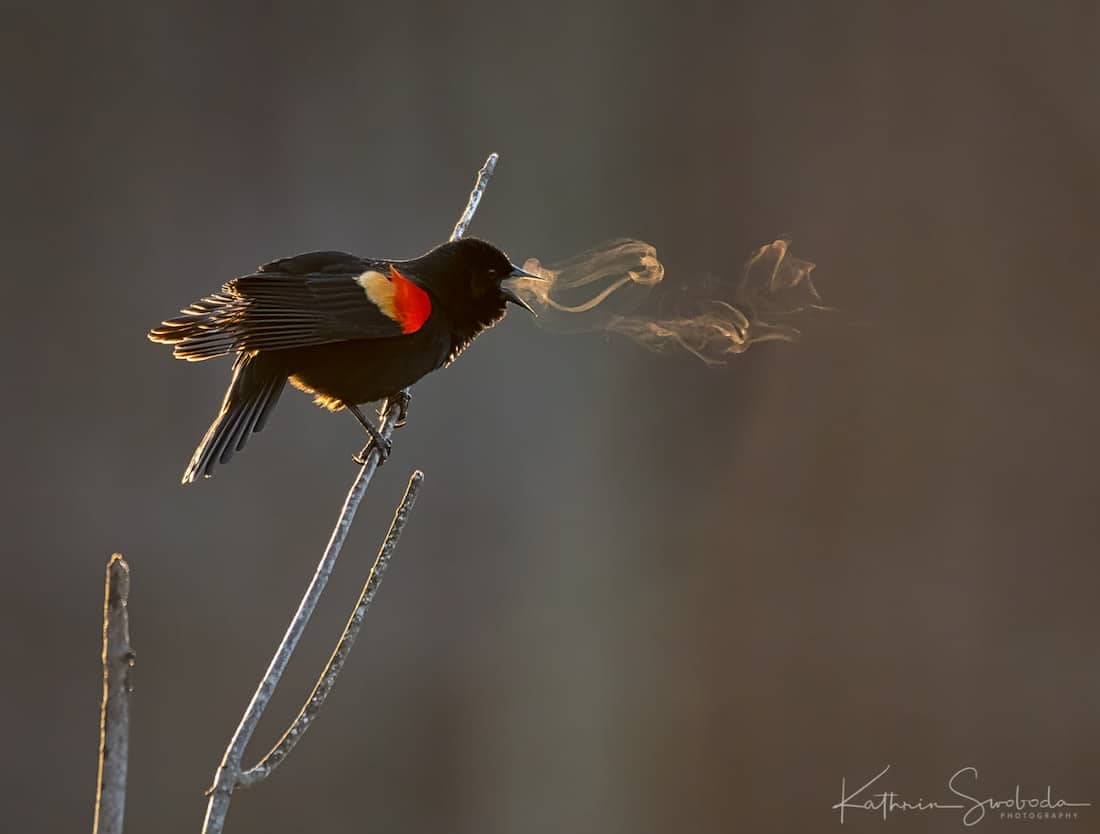 – Ioana | Mistral Spirit

You might also like...
---
Latest recipes
No Recipes Found